If you just saw a roach in your kitchen (for the third time), or are concerned about the wasp nests under your patio, this is the guide for you. A great quarterly pest control company for most homeowners and a fantastic company for those who want organic options. We looked at 14 popular companies interviewed 5 pest control company owners and completed 44 pest control services and we think that Haven Pest Solutions is the best pest control company for most homeowners in Dallas.
How we picked
| | |
| --- | --- |
| 🚚 Unlimited Warranty treatments - exterminators will come back between treatments. Enough companies offer this perk that we made it a requirement. | 📞 Communication - being told in advance that your yard is being sprayed means you won't ruin your kid's birthday party or summer cookout. |
| 🐜 Offering other services - pest problems can be complex. When a small roach problem turns into a water bug infestation, you want your company to have the resources to handle bigger issues. | 🚫 No contracts or cancellation fees - the hardest item on our list to find, but there are companies that won't lock you into restrictive annual contracts, or punish you for leaving. |
TLDR? Jump straight to our recommendations
Why you should trust us
We've been fielding pest control issues for 200 homeowners in the Dallas area for the past year. The industry is complex and the service offerings aren't uniform. We wanted a definitive answer to the question: who's the best pest control company in Dallas. We've ranked each company's services, pricing, customer reviews, contracts, and warranties to determine who's the best pest control company in Dallas for most homeowners. We also interviewed three pest control company owners to better understand pest control contracts and the differences in service offerings. Finally, we tested some of these services on our own yards to see their effectiveness first-hand.
Don't see your favorite company included? Recommend a partner using the typeform below:
Which Dallas homeowners benefit from using exterminators
Most homeowners benefit from some kind of quarterly treatment. Dallas location in North Texas makes it an intersection for bugs It's important to note that pest control isn't just bugs, it also covers things like rodents, mice, rats, squirrels and other intruders that might find their way into your home. Those without noticeable problems sometimes opt out, although most of our members that choose a quarterly treatment plan for peace of mind.
Current pest problems
If you're currently seeing the occasional bug in your closet, or have a larger pest problem: it's important to take action as soon as possible to prevent the problem from getting worse. A professional pest control provider can assess the situation and recommend the most effective treatment plan to eliminate the pests and prevent future problems.
Old or historic homes
Older homes may be more prone to the occasional roach or weavel due to their age and construction techniques. Exterminators can help protect these older homes by identifying and treating potential pest problems before they become serious issues.
Pets or children
Pests like fire-ants and mosquitoes can pose a health hazard to pets and children as they are more vulnerable than adults. Pest control can help to keep your home safe for your family. Luckily, pest control is regulated by the EPA and all providers must be licensed in order to treat residential properties.
At-risk family members
If you have family members who are elderly, pregnant, or have compromised immune systems, many home owners take extra precautions to protect them from pests. If you or your family members fall into this category, take a look at our all-natural provider in the recommendations below.
How does quarterly pest control work?
Quarterly pest control involves scheduling regular treatments every three months to spray and treat your home for pests. It's important to note that mosquito treatment is almost never included in these standard quarterly treatments. (We wrote a guide specifically for mosquitoes that's coming out soon). There are several different methods that pest control providers use to eliminate pests and prevent future infestations, including:
Spraying for pests
Using pesticides to kill or repel pests. Pesticides come in a variety of forms, including sprays, baits, and dusts, and they can be applied to the exterior or interior of a property to control pests. Pest control chemicals are regulated and approved by the EPA, and all providers are required to be licensed to treat residential homes.
Exclusion (physical pest control)
Physical barriers or traps to prevent pests from entering a property or to catch and remove pests that are already present. Examples of physical pest control methods include window screens, door sweeps, and glue traps. Non chemical exclusion appears to be a new trend in the pest control industry.
Environmental prevention
Changing the environment around your home to make it less attractive to pests. This could include things like removing standing water, trimming back vegetation, and sealing up food sources. Think in terms of removing a pest's food, shelter, and access to your home.
What does quarterly pest control not cover?
Quarterly pest control and extermination services will cover the most common scenarios that home-owners in Dallas will come across, but it typically doesn't cover specific pests and issues. Providers will often include a warranty document to show which pests are and are not included. The most important exceptions to know about are below:
Termites - (we're writing a guide for selecting termite providers)
Rodent and pest removal - exclusion treatment will help prevent these critters from getting in, but removal is extra
Large infestations - things like water-bugs and other fast-multiplying pests are typically excluded from standard quarterly warranties
How we selected and tested pest control providers
We looked at 14 of the most popular pest control providers in Dallas, read their reviews, tried some of their services, and talked with their teams to determine the best pest control companies in Dallas. We tested the top providers and performed 44 quarterly pest control treatments on member's homes and our own. We then polled everyone for satisfaction afterwards. We landed on 4 criteria that helped us select the top companies:
Unlimited Warranty Treatments

- Pest control companies offer warranties just like appliance and product companies. If you notice pests between treatments, they'll come back out and re-treat at no cost. Think of it as "unlimited pest control". The industry is starting to offer this as standard. We eliminated companies that only offered a 30-day warranty, or no warranty at all. This feature allows you to conveniently

re-treat your home before big events

or when you find a problem re-surfacing.



Communication

- The best companies on our list over-communicate. We conducted thousands of in-person interviews with homeowners in Lake Highlands, Lochwood, and Highland Meadows. Most complaints arose in three specific areas: the technician not showing up when promised, the company not communicating when they were scheduled to show up, or not being responsive to complaints. Our picks had to be excellent in pest control customer service.



Other pest control services

- Bed bugs, raccoons in the attic, and termite problems are all larger pest control issues than the common homeowner deals with on a daily basis. The company that does your quarterly treatments should be able to identify, service, and prevent all of these problems if they surface. We believe it's always better to deal with one provider rather than two. In fact, we believe that so strongly that we built our business around it.



No contracts

- In a world where "no-contracts and cancellation fees" is the norm, the pest industry has been stuck in the past. A few Dallas companies are breaking the mold on this. HomePro members are some of the first home-owners to get no-contract relationships with pest control companies and the added convenience that comes with it. Turn pest control on and off as you need it.
The best pest control companies in Dallas
Based on our research, we highly recommend the following pest control providers in Dallas:
Haven Pest Solutions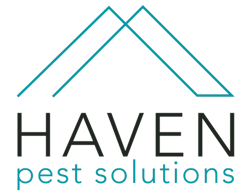 Haven started 3 years ago. This company delivered on all of our criteria. They specialize in treating a wide range of pests, including ants, cockroaches, spiders, and rodents. They have an incredibly simple quarterly treatment plan and can support larger pest problems when necessary. They're also our pick for monthly mosquito service too!

Get your first month free with a HomePro Subscription



Sign up - $41/month
For all natural pest control: EcoSafe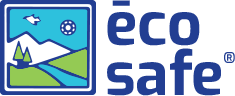 For a few dollars more, you can have an all-natural pest control option. EcoSafe offers great conveniences in warranty, no-contracts, and communicating really well. EcoSafe is also our recommendation if you have children, family members, or pets who are very sensitive or at-risk.

Get your first month free with a HomePro Subscription



Sign up - $45/month
Flaws but not deal breakers
You can find cheaper pest control options, but those cheaper prices often come with odious contracts and first-time treatment costs. Both EcoSafe and Haven are not the absolute lowest quarterly rates. While we avoided the most expensive companies, if you're looking for the lowest cost these providers may not be for you.
The Competition - no for now
While all of these providers scored well, certain aspects of their service offering led us to say no. We frequently review and update these guides as companies change pricing and service offerings, so it's very possible they could be a recommendation in the future. Check back periodically as we make our guide better.
Vinx
Vinx has great reviews and a nice suite of pest control offerings. They didn't get a spot on our list because multiple home-owners have reported difficulty cancelling their contract when they want to turn the service off.
Terminix
Terminix is best known for their termite mitigation, like many other providers on this list. They require home-owners to call for cancellation and many reviewers, commenters on Reddit, and our members have talked about their difficulty with stopping the service once they start.
Orkin
Orkin pest control is a well-known name in the industry, however they only offer 1 to 3 year contracts and requires 60-days notice of cancellation (an effective cancellation fee equal to 2 months of your service)
Moxie
A new entrant into the pest control game. They seem to have good service quality and pest offering based on their reviews. We didn't recommend them because their contract comes with a $150 cancellation fee.
Massey
Massey's pest control is a well-known DFW pest control company, they weren't recommended due to their 30-day warranty policy (rather than unlimited.) We also didn't love their reviews
What is HomePro?
HomePro is the leading all-in-one platform to simplify managing your home. You can use HomePro to price, schedule, manage, and pay for any service that your home needs. While anyone can use our service provider research, our members often get exclusive discounts and bonuses with service providers in Dallas. Interested in learning more? Fill out the form below:
Sources
https://www.epa.gov/pesticide-registration/about-pesticide-registration
https://www.pctonline.com/article/exclusion-the-future-of-pest-management/
https://legalbeagle.com/8483030-reasons-cancel-pest-control-agreement.html